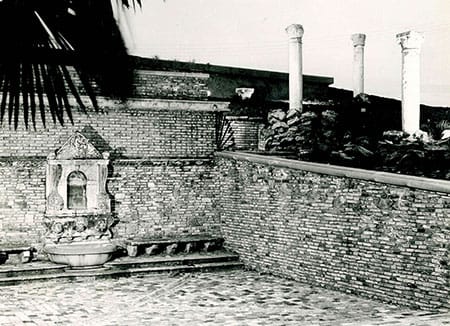 Galvanina, the origins of a world-class spring
Galvanina has an ancient and fascinating history. Situated on the slopes of Paradise Hill, where ancient Roman baths once stood, Galvanina takes its name from the eponymous mineral water spring. It is here that a centuries-long journey began through the territory of Rimini.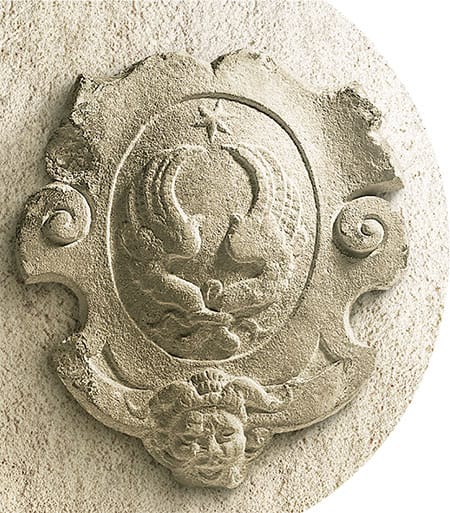 The Renaissance, Giorgio Vasari and the symbol of Galvanina
The coat of arms that is the symbol of Galvanina is that of the noble family that once owned the mineral water spring. It is carved on a monumental, 16th-century fountain and according to tradition, was designed by the great Italian painter, architect and art historian Giorgio Vasari.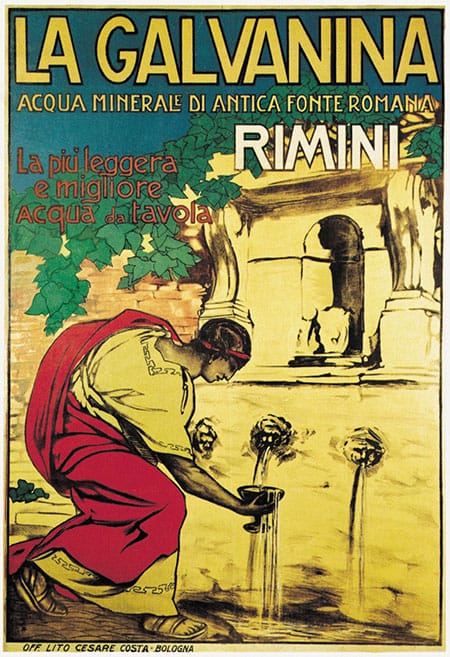 Galvanina and 20th-century Italy
Galvanina's first facility was set up at the turn of the 20th century as an artisan activity, subsequently becoming the first glass bottling plant for mineral water in the early part of the century. The company's premises were destroyed during the world wars, but were quickly rebuilt.
Thanks to widespread appreciation of the digestive properties of the water, over the years Galvanina has expanded and developed its business activity, becoming a well-established industrial concern.
The 1980s, a decade of growth
During the 1980s, the company expanded its product range and as well as mineral water, began making soft drinks using fruit juices and natural aromas, creating the conditions for sales to extend beyond national borders.
Thus, in 1987 Galvanina began selling mineral water and soft drinks overseas, initially in America and Canada and then in 50 other countries and several continents, including Europe, Asia and Oceania.
The 2000's, the organic turning point
Galvanina's expansion continued throughout the 2000s and increased demand for its products resulted in the company distributing mineral water and soft drinks through several international retail chains.

As confirmation of its success, Galvanina expanded production, with the Apecchio plant, where Val di Meti spring water is bottled, joining the facility in Rimini. Excellent understanding of the market and latest trends also led to Galvanina turning its focus to the production of organic drinks.
Galvanina today
Today, the company manages three production facilities, where water from the Galvanina, Val di Meti and San Giuliano springs is bottled in glass, PET and cans. In addition, the company has created and produces both organic and conventional flavored waters, soft drinks, mixers and iced teas.
Galvanina has continued to grow throughout the last decade, thanks to the quality, innovation, research and authenticity of its products, which can enhance any occasion with their flavor, satisfying even the most discerning consumer.
In 2019, the global company Riverside acquired a majority stake in Galvanina with the aim of further developing and expanding its presence on international markets and consolidating its position as a global reality.